POWERFUL EMAIL MARKETING DELIVERED
CONTEXTUALLY DRIVEN MARKETING
Send your customer the right message at the right time.
Our simple drag-and-drop editor lets you dynamically change your email's content, images, and CTAs.
Connect with your recipients through every email by using interactive elements like polls, surveys, attachments.
Take the guess work out of your campaign's content by testing in real time which version of your campaign performs best.
CONTEXTUALLY DRIVEN MARKETING
Send your customer the right message at the right time.
Our custom-made and pre-defined workflows have you covered with messages for every occasion.
Set up a drip email series between different time intervals so your audience stays engaged throughout your nurturing process.
Track where every contact is along your nurturing journey and how long it takes for them.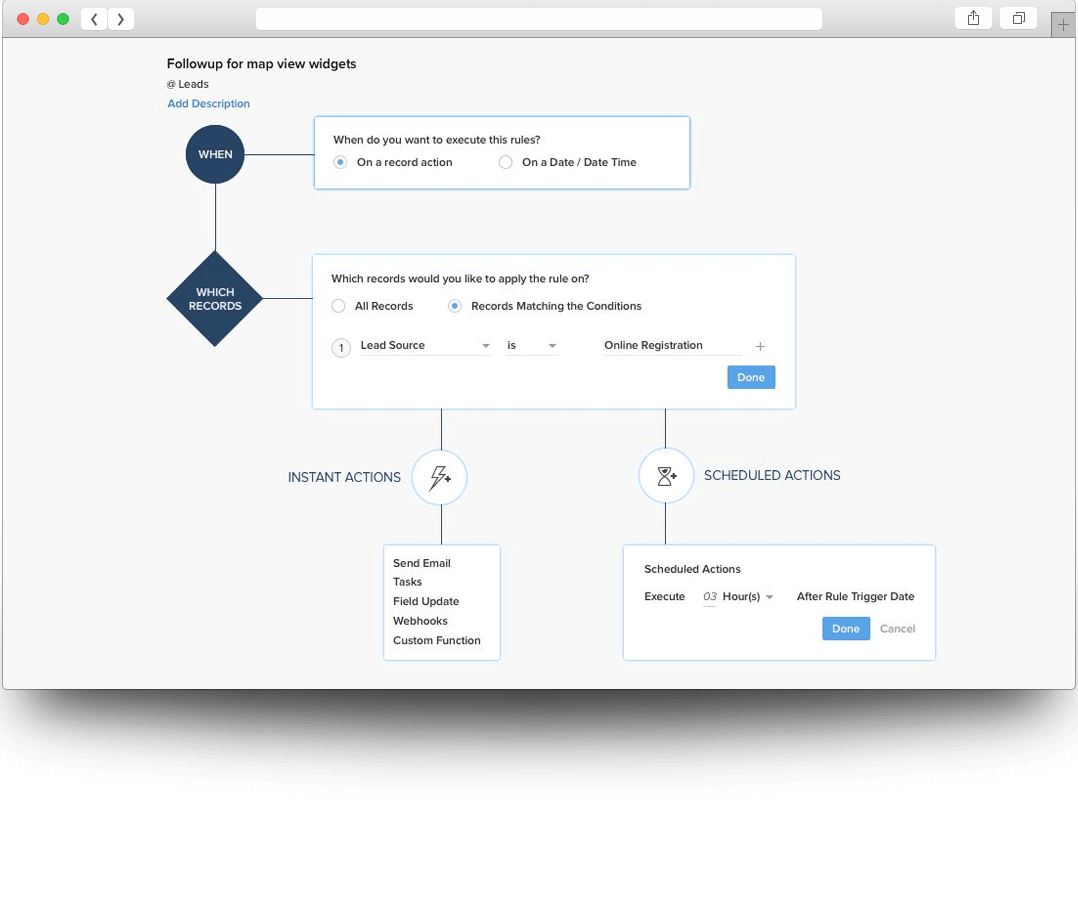 EXCLUSIVE SOLUTION FOR ECOMMERCE BUSINESSES
Connect your ecommerce store with Zoho Campaigns and send purchase followups to increase sales, trigger abandoned cart messages for unfinished purchases, and inform customers about your store's promotional discounts.
INTEGRATIONS TO ELEVATE YOUR EMAIL STACK
Connect with a variety of in-house and external platforms to create an integrated email marketing system.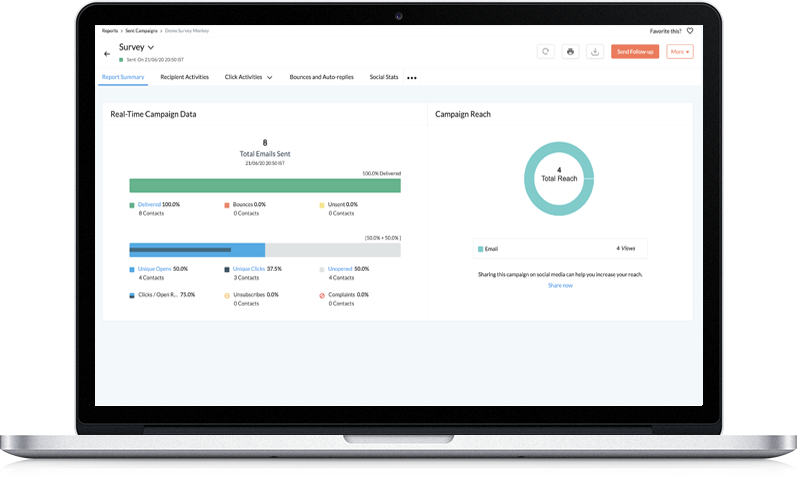 READY TO GET STARTED? CONTACT US !
Take the first step and justt drop us a message and our team of Zoho experts shall be in touch with you immediately. We shall give a free business process assessment and guide you through the right process of Zoho CRM implementation.