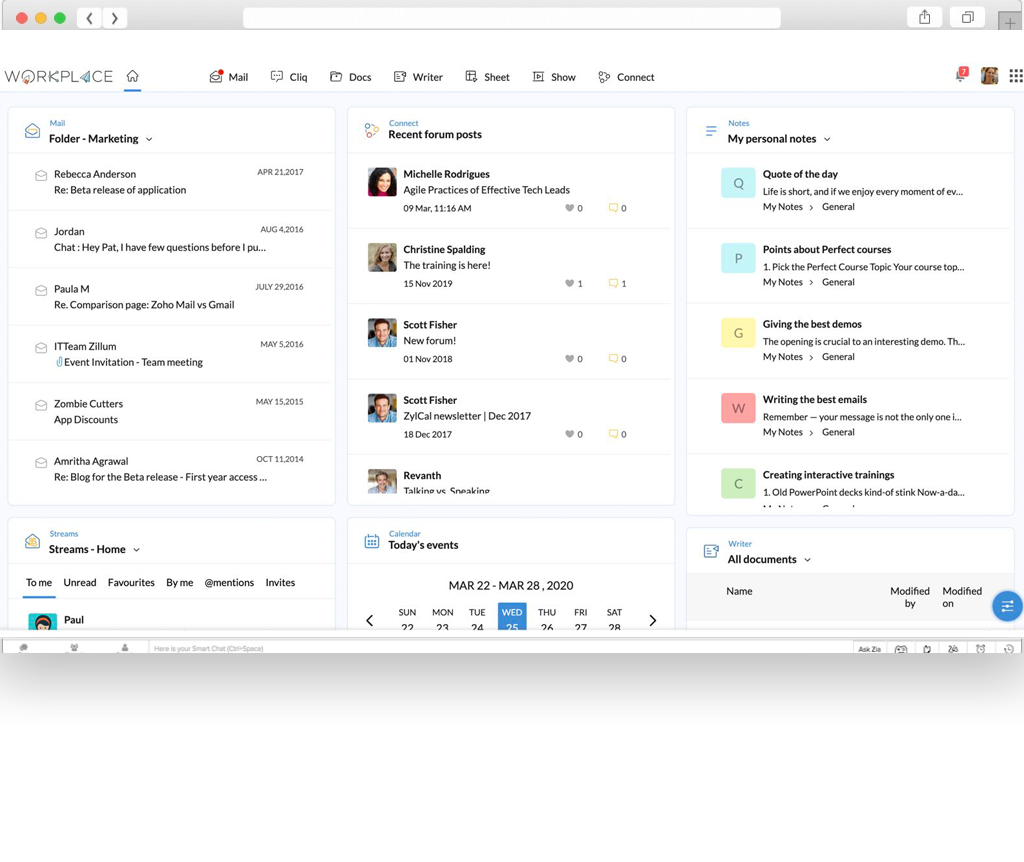 CRAFTED TO BUILD A HAPPIER WORKFORCE
We take care of your HR processes while you take care of your employees. From hiring, onboarding and attendance management to time tracking and appraisals, we've got it all covered
SOME OF ZOHO PEOPLE'S FEATURES
Hire and onboard with ease.
Ensure quality hires from multiple sources while streamlining your recruitment process. Once hired, give your new employees an engaging, digital onboarding experience
Track time, leave, and attendance in a snap.
Eliminate errors due to manual entries, consolidate attendance data from multiple devices, customize leave types, schedule jobs, and create timesheets with ease.
Simplify employee performance reviews.
Identify your employees' strengths and weaknesses. Set goals, gather 360-degree feedback, and review performance.
Answer your employees' questions.
Too many questions from employees? With our HR case-management tool, create a category for every type of question, assign an agent, organize, and discuss the case through comments.
Automate and accelerate your HR tasks.
Automate mail alerts, create tasks and checklists, initiate automatic field updates, and build custom applications.
Customize. Fit your business needs.
Create custom forms for all the information that you like to collect and make sure all your data stays up to date.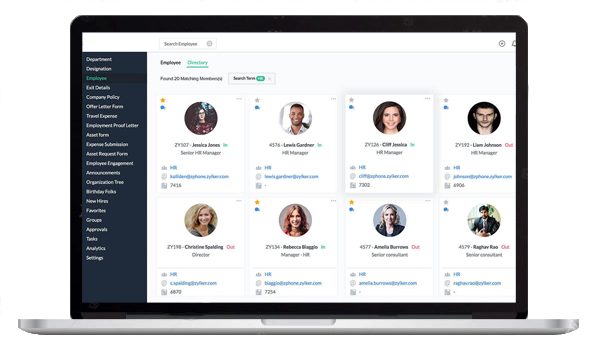 Reach out to employees and handle all your HR activities from anywhere.
READY TO GET STARTED? CONTACT US !
Take the first step and justt drop us a message and our team of Zoho experts shall be in touch with you immediately. We shall give a free business process assessment and guide you through the right process of Zoho CRM implementation.