TRANSFORM DATA INTO INSIGHTS AND ACTIONS IN MINUTES.
Turn raw data into insightful reports and dashboards. Track your key business metrics, see longtime trends, identify outliers and predict the future.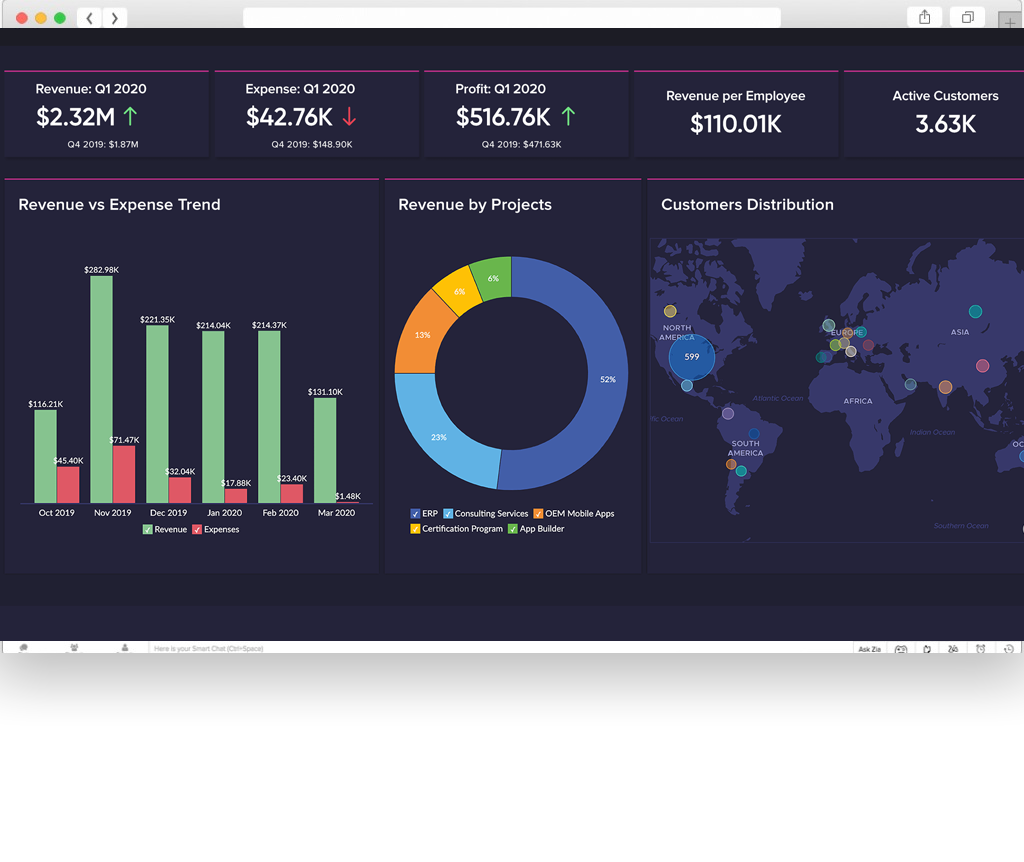 CONNECT AND BLEND DATA FROM ANYWHERE
Connect to a multitude of sources like files and feeds, popular business apps, cloud and onpremise databases, custom apps and more, with our easy-to-use connectors.
PREPARE DATA FOR ANALYSIS
Use our augmented, self-service data preparation and management module to cleanse, transform, enrich, and catalog the data that you want to analyze.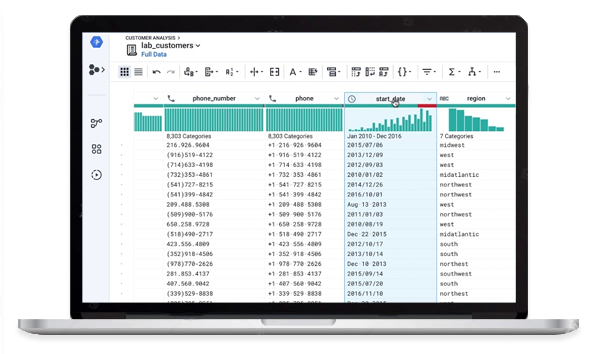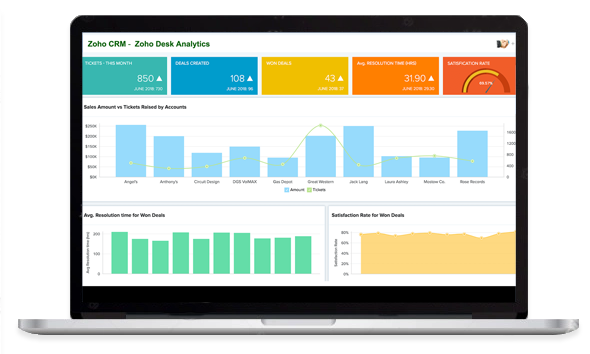 SHARE INSIGHTS AS STORIES WITH EVERYONE
Collaborate with users through secured sharing and fine-grained permissions. Hold meaningful conversations around reports. Make your boardrooms come alive with reporting slideshows. Tell stories with your business data.
Low-code, no-code model to easily build and embed analytics. Or set up enterprise analytics portals in your brand. Extensible & customizable development platform to suit your business needs.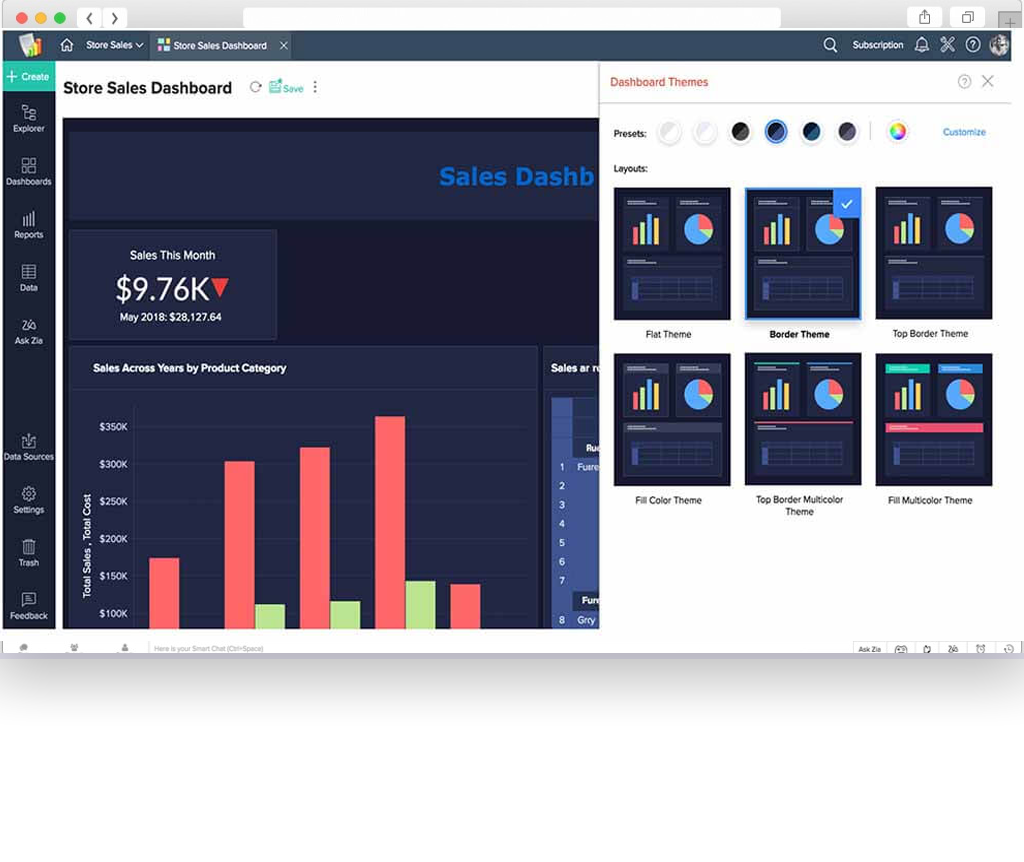 READY TO GET STARTED? CONTACT US !
Take the first step and justt drop us a message and our team of Zoho experts shall be in touch with you immediately. We shall give a free business process assessment and guide you through the right process of Zoho CRM implementation.