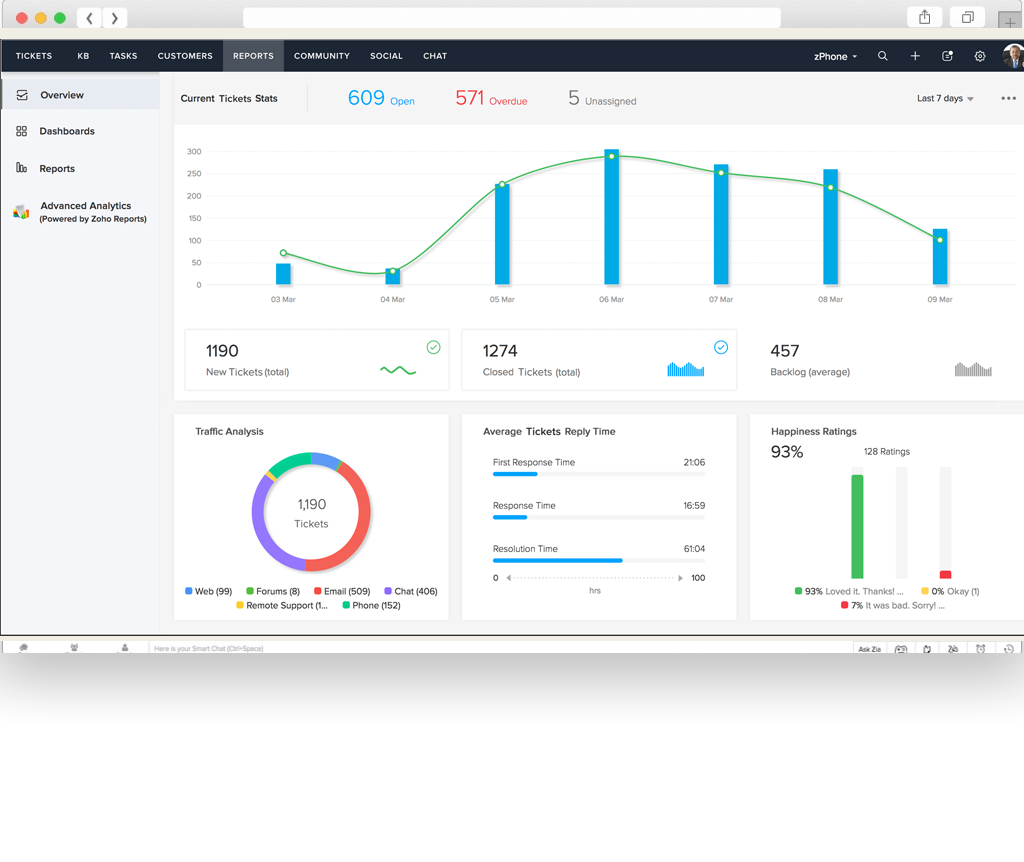 CUSTOMER SERVICE, NOW EASIER DONE THAN SAID
Use the power of customer context to improve agent productivity, promote self-service, manage cross-functional service processes, and increase customer happiness.
Manage your customer conversations across multiple channels such as email, chat, phone, social media, and your website.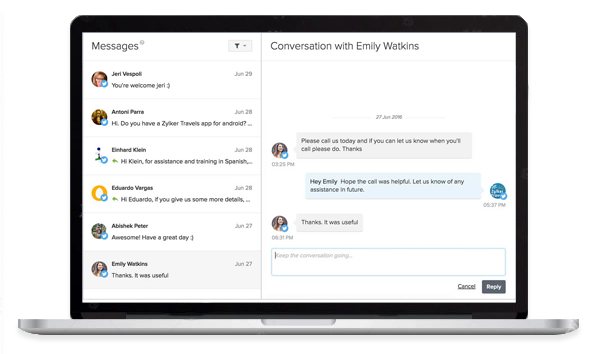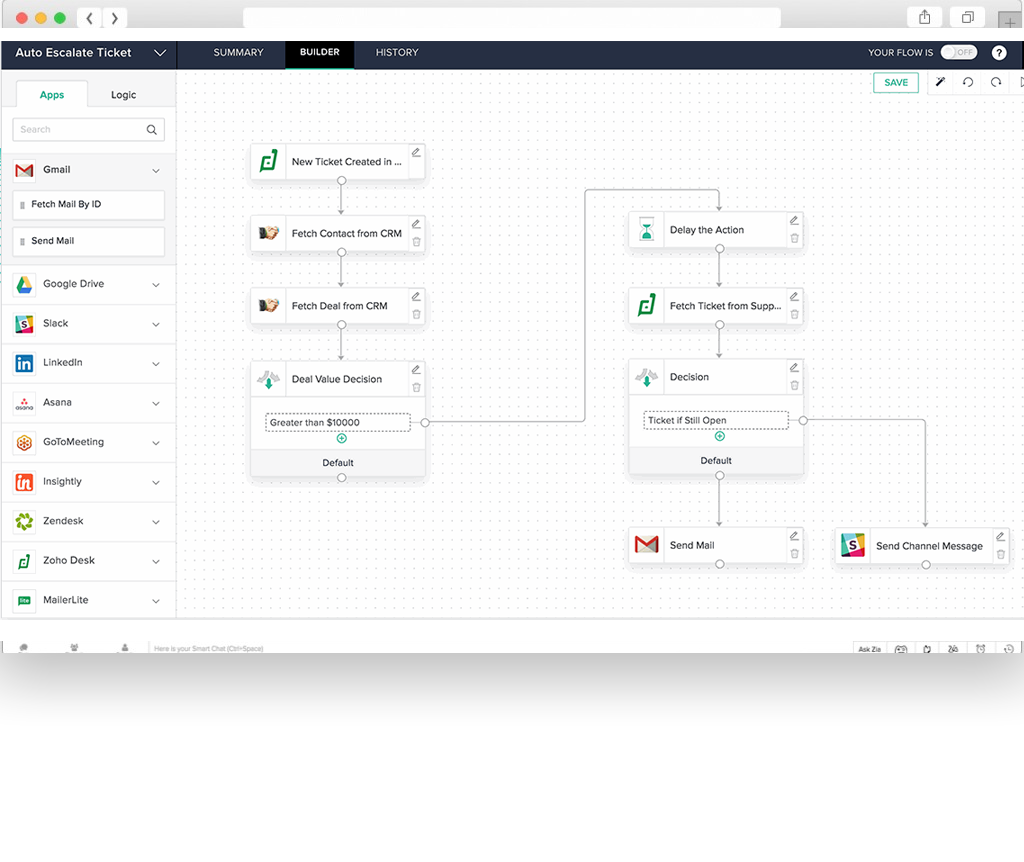 Automate repetitive manual actions, and manage complex cross-functional service processes. Spot bottlenecks in your processes
Connect Zoho Desk with other tools your team uses and add custom capabilities through REST APIs.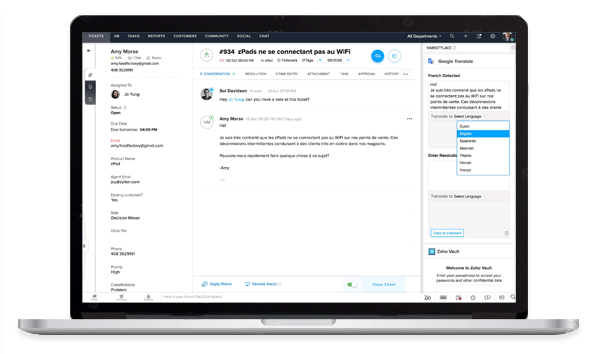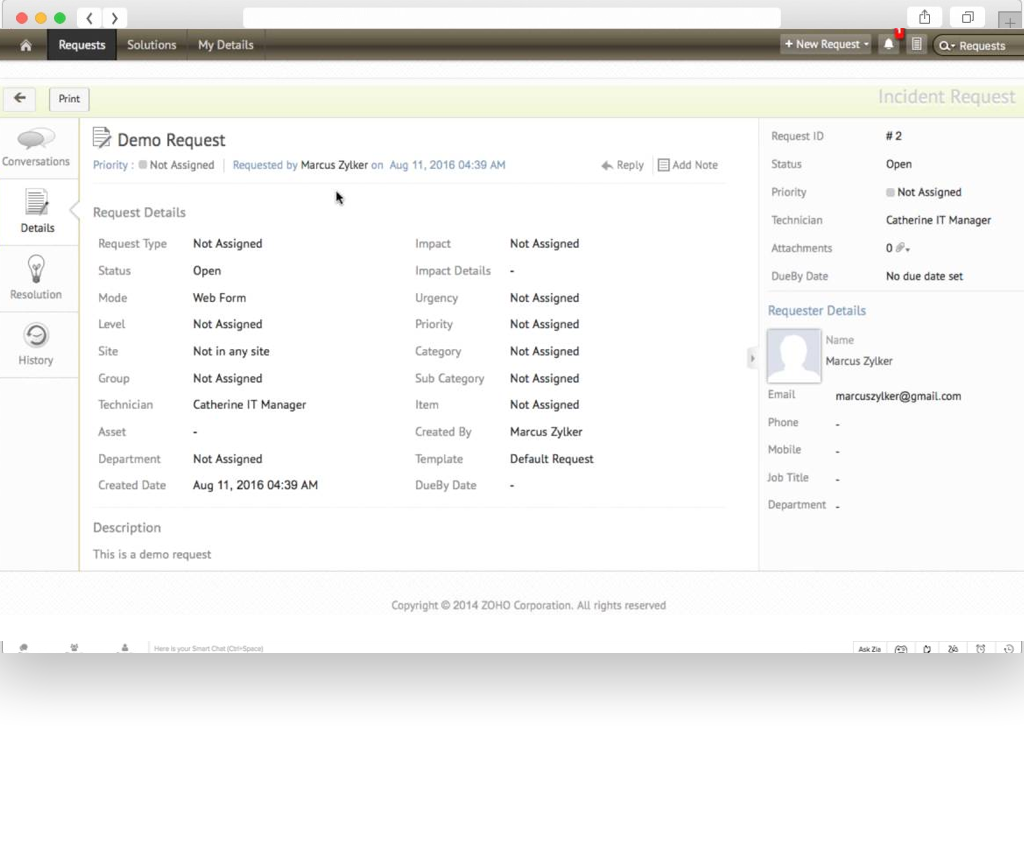 Embed a knowledge base, user community, and AI capabilities into your website, SaaS product, and mobile app
Proactively triage support tickets, analyze customer sentiments, and spot anomalies in ticket traffic using Zia, the AI-powered assistant for Zoho Desk.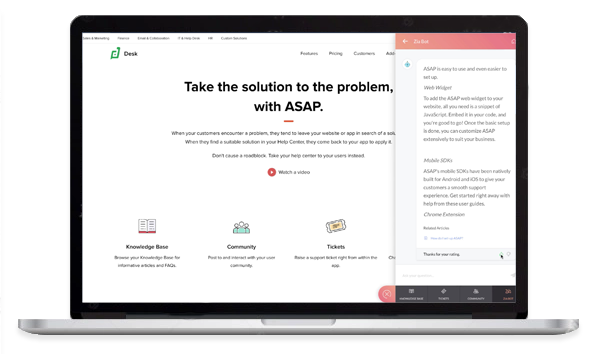 SOME OF ZOHO DESK'S FEATURES
Improve agent productivity at scale
Transform how your team defines productivity and keep your agents working at their efficient best.
Offer 24/7 support without a global team
Build a robust self-service operation and empower your customers to find solutions on their own.
Manage support processes without a glitch
Get the basics of your customer support processes right and make life easier for your agents.
See complaints through to meaningful closure
Deliver consistent, quality support to your customers, irrespective of the products or services you sell.
Zoho CRM mobile ensures that your team has access to important CRM data, no matter where they are. A sales rep in the field can pull up information about nearby customers or drop by for a meeting on the go.
Better customer satisfaction
Zoho CRM arms your team with all the historical data of a customer, as well as information regarding similar issues faced by others which helps your team resolve customer inquiries quickly, ensuring they leave satisfied.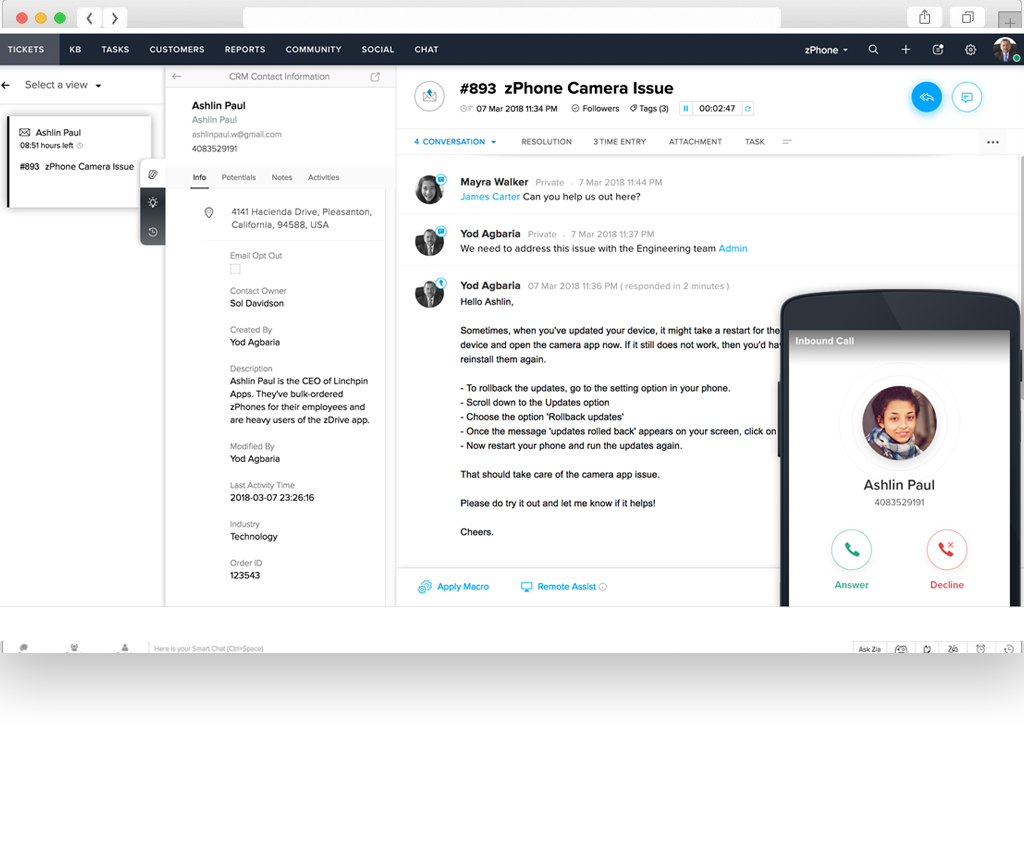 YOUR DESK IS NOW POCKET-FRIENDLY. LITERALLY.
Now, close tickets on-the-go using Zoho Desk's mobile app. Decision-makers can use Radar to monitor ticket traffic and key support metrics, regardless of where they are.
READY TO GET STARTED? CONTACT US !
Take the first step and justt drop us a message and our team of Zoho experts shall be in touch with you immediately. We shall give a free business process assessment and guide you through the right process of Zoho CRM implementation.